HIS EXCELLENCY BADR AL-OLAMA
Christopher Pyne served as the 54th Australian Defence Minister and was responsible for delivering the $200 billion build-up of Australia's military capability, the largest in Australia's peacetime history.
Christopher worked to ensure the growth and sustainment of Australia's Defence Industry, and thus implemented Australia's Defence Export Strategy, Defence Industrial Capability Plan, and the Naval Shipbuilding Plan. He also created the Defence Cooperative Research Centre, the Centre for Defence Industry Capability, the Defence Innovation Hub, and the Next Generation Technology Fund.
Christopher also sought to strengthen Australia's defence ties with other countries, establishing the Australia France Initiative, settling Defence Memoranda of Understanding with Israel, China, and Switzerland, and initiating Memoranda of Understanding with the United Arab Emirates and the Kingdom of Saudi Arabia.
Christopher was a Minister in the Howard, Abbott, Turnbull and Morrison Governments, holding various portfolios including Ageing, Education, Industry Innovation and Science, and Defence.
Christopher was elected to Parliament in 1993 and served as the Member for Sturt for 26 years. During this time, he was in the Liberal Party Leadership Group for 10 years, and Leader of the House of Representatives for six years.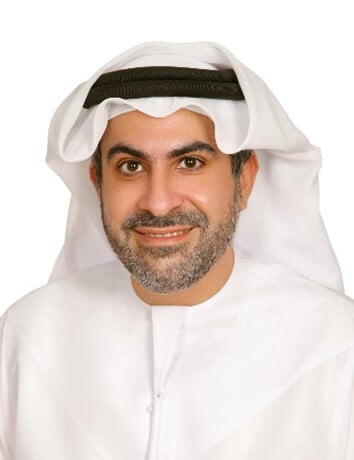 HIS EXCELLENCY BADR AL-OLAMA
Badr Al-Olama is the Executive Director of the UAE Clusters unit within Mubadala's UAE Investments platform which has been formed to accelerate the UAE's economic transformation by investing in national champions, fostering vibrant industrial and commercial clusters, and partnering with world-class global organizations.
In addition to his responsibilities in overseeing a diverse portfolio of businesses in multiple sectors spanning across technology, aerospace, and healthcare, Badr is leading a dynamic team that are incubating new sectors and startups to further diversify the UAE's economy, and is also heading the Global Manufacturing and Industrialisation Summit (GMIS) – a pioneering collaborative platform that has been jointly established by the United Arab Emirates and the United Nations Industrial Development Organization (UNIDO).
Badr is the Chairman of Strata Manufacturing (Strata), the Sanad Group (Sanad), and Emirates Post Group, and also serves as a Board Director at Al Yah Satellite Communications Company (Yahsat), Mubadala Health, Shuaa Capital, Oumolat Security Printing, TASIAP GmbH – a joint venture with Daimler AG, as well as a number of automotive and energy joint ventures in Algeria. Through GMIS, Badr also oversees the Mohammed bin Rashid Initiative for Global Prosperity – an open innovation platform that aims to accelerate solutions that solve real world challenges that are linked to the Sustainable Development Goals of the United Nations.
Nominated as a 'Young Global Leader for the Middle East and North Africa Region' by the World Economic Forum in 2016, Badr began his career as a lawyer and holds a degree in Shari'a and Law from the UAE University (2002) as well as an LL.M from Harvard Law School (2005).