HIS EXCELLENCY ABDULLA AL SUBOUSI
The United Arab Emirates Ambassador to Australia
His Excellency Abdulla Al Subousi, Ambassador Extraordinary and Plenipotentiary of the United Arab Emirates to Australia, and non-resident Ambassador to the Pacific Islands of Vanuatu, Samoa and Solomon Islands.
Prior to this current assignment, HE was the Consul General of the United Arab Emirates in Los Angeles covering the West Coast.
HE Al Subousi was the Director of the American and Pacific Affairs Section, holding a title of Ambassador at the UAE Ministry of Foreign Affairs and International Cooperation.
His distinguished service record over the past 20 years, HE Abdulla Al Subousi have served two tours in the UAE Embassy in Washington, D.C. He started as a Director of Congressional Affairs before being appointed Consul and Head of Legal Affairs; he ended his tour in Washington as Head of the Political Section.
Prior to that, HE Al Subousi worked at the UAE Ministry of Foreign Affairs as Chief of the European Union desk and was involved in the European Union – Gulf Cooperation Council (GCC) free trade negotiations. He also was a member of the UAE official delegation to the United Nations General Assembly Millennium Session in New York. He led, and was a member of, numerous UAE delegations to several regional and international conferences.
Abdulla Al Subousi graduated from the University of Minnesota with a double major in Political Science and International Relations with a minor in History. He also attended courses at the National Defense University and Brookings Institute. He received many awards and letters of appreciation during his diplomatic career, most recently for the best diplomatic mission in 2019 from the Minister of Foreign Affairs and International Cooperation and the award of distinguished diplomat from the UAE Foreign Ministry.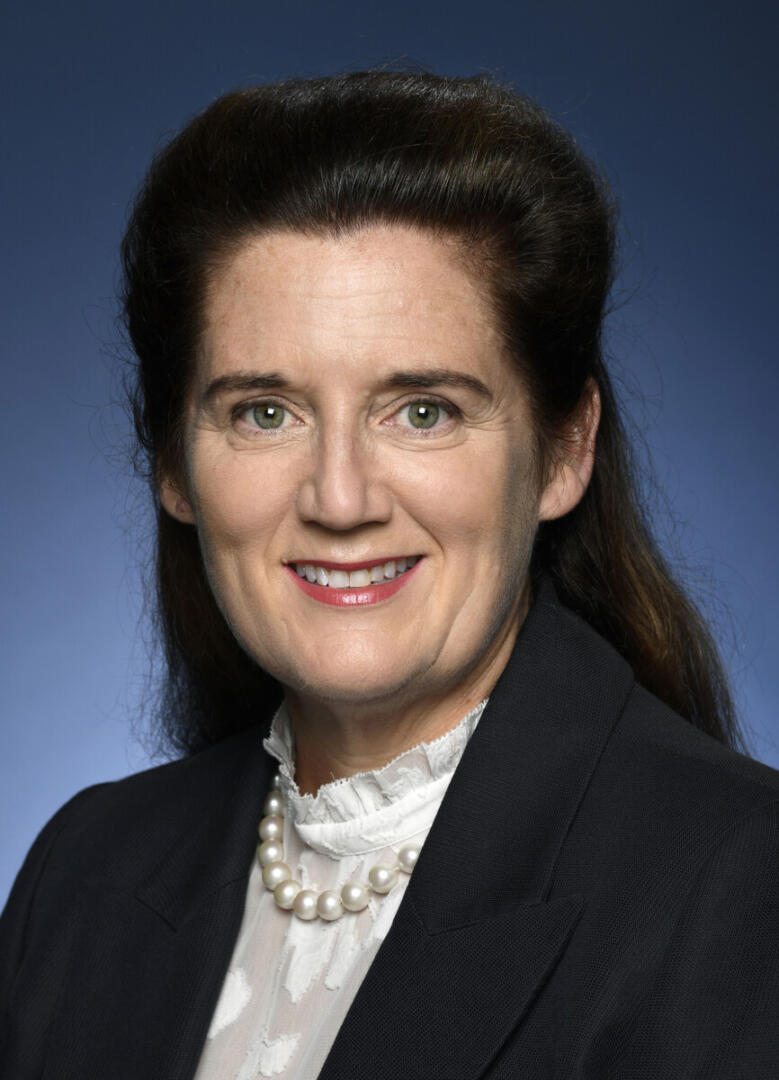 HER EXCELLENCY HEIDI VENAMORE PSM
Australian Ambassador to the United Arab Emirates
Heidi has more than thirty years' experience in foreign policy with the Australian Government, with a strong focus on the Middle East region. Her experience in government and international engagement, and her leadership in crisis has delivered critical outcomes for government and stakeholders.
Currently Australia's Ambassador to the Middle East, Heidi leads a multi-disciplinary team covering foreign policy, counter terrorism and people smuggling, defence, law enforcement, and business and trade. With her career focus on the Middle East, International Law and International Security, she draws on the skills she developed in her postings in the region and beyond, as well as her years in Canberra, to lead Australia's relationship with the UAE.
Prior to her appointment as Ambassador, Heidi was based in Canberra and led the Counter Terrorism Branch of the Department of Foreign Affairs and Trade. Her previous overseas appointments include Australian Ambassador to Jordan, Head of Policy, Australian High Commission, London, and Deputy Head of Mission to Iraq. She commenced her overseas career in Tel Aviv as Third Secretary from 1994-1997 and was a Consultant with the World Bank Group in Gaza and the West Bank from 1998-2000.
Heidi was awarded the Public Service Medal in 2004 for outstanding service in furthering Australia's commercial, security, political and humanitarian interest under challenging circumstances in Iraq. She was awarded a Defence Overseas Service Medal (Civilian) for her leadership in Australia's evacuation of 4000 people from Afghanistan in 2021.
She holds a Master of Laws from the University of Cambridge where she was a Chevening Scholar; a Graduate Diploma in Foreign Affairs and Trade from the Australian National University; and a Bachelor of Arts/Bachelor of Laws from the University of Queensland.
A botanical artist in her spare time, Heidi was commissioned by the Governor General of Australia to paint a gift from Australia to Her Majesty the Queen in 2022 for her Platinum Jubilee, a painting of Australia's floral emblem (wattle) intertwined with an English rose.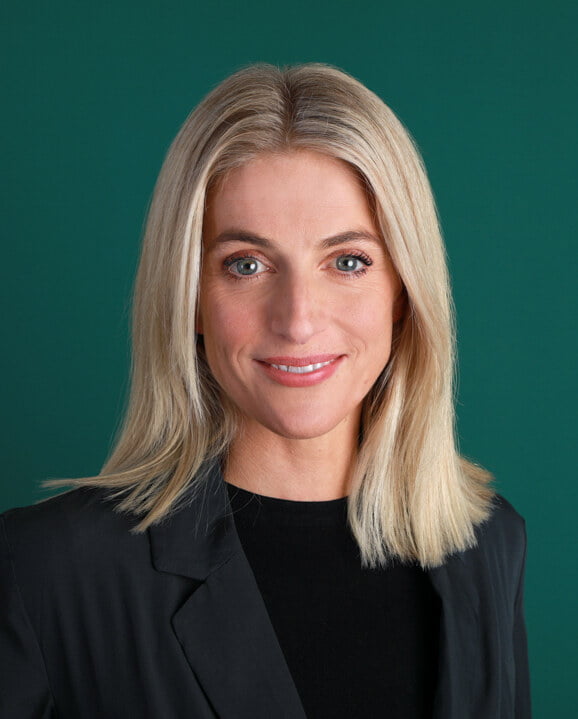 Maysaffron, which Ellecia founded in 2015 is the solution for institutions wanting to connect intelligently and effectively with the Middle East & Asia Pacific. Maysaffron have raised >$500m in capital, advised on more than $35bn in transactions and currently advise groups with assets totaling more than $18bn AUM.
Formerly a Fund Manager at the Abu Dhabi Investment Authority (Australia, Asia Pacific & Global mandates) and prior to this a Research Analyst at Macquarie Bank, Ellecia is currently an advisory board member of the Australian UAE Business Council and Co-Deputy Chair Australian Institute of Company Directors Middle East Committee. She is also a Board member on the Global Council for 100 Women in Finance and a member of the 100 Women in Finance Middle East Committee.
She is passionate about community and giving back. In 2018 she was one of 100 recipients in the UAE of an award in honour of the Founder of the UAE, the late Sheikh Zayed, for contributions to the business community.
Ellecia has a BA in Business from The University of Technology Sydney, an MBA from The University of Wales, and is a Graduate of the Australian Institute of Company Directors.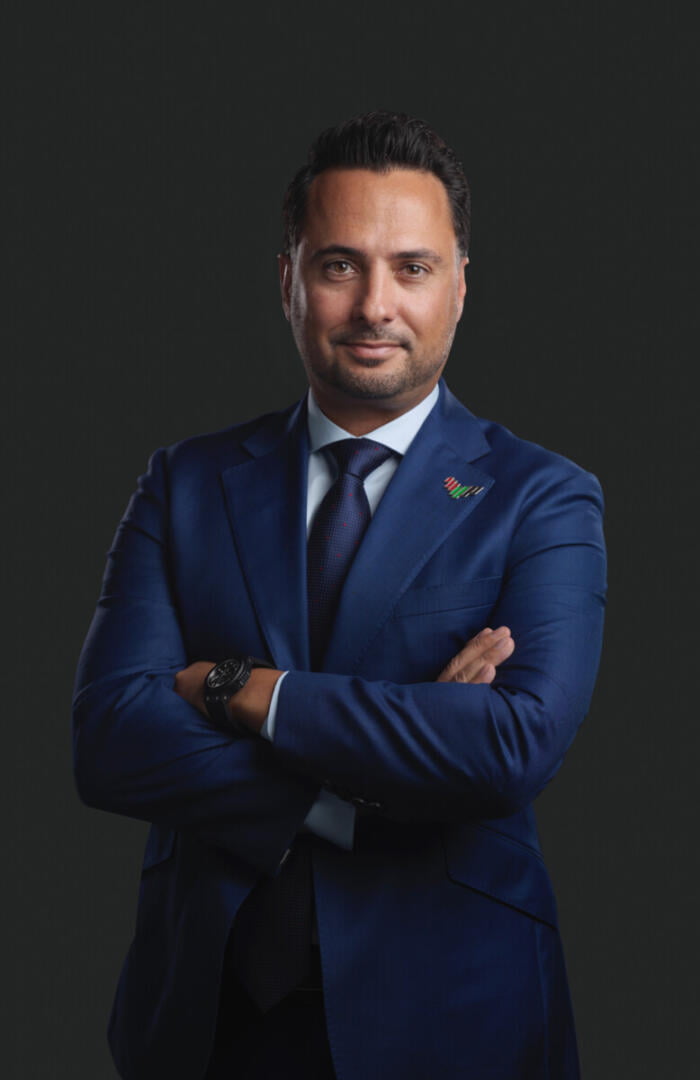 MR JAMIE LEVY
General Counsel – Abu Dhabi Investment Office
Jamie is Senior Advisor at the Abu Dhabi Investment Office (ADIO), the central government hub supporting private sector investment in the Emirate of Abu Dhabi.
ADIO enables opportunities for domestic and foreign investors aligned with Abu Dhabi's economic priorities and offers a range of targeted programmes, including competitive cash and non-cash incentives, direct investment, VC fund investment, SME stimulus and public-private partnerships.
Prior to joining ADIO, Jamie was a Corporate Law Partner in KPMG Law's Sydney office. Before joining KPMG Law, Jamie was a General Counsel at Mubadala Investment Company, advising Aerospace, Defence, ICT and Healthcare business units.
His formative legal years were spent at King & Wood Mallesons (Sydney) and New York Law firm, Debevoise & Plimpton (London) where he obtained significant experience in advising private equity fund sponsors and investors in relation to establishment and investment into private equity funds.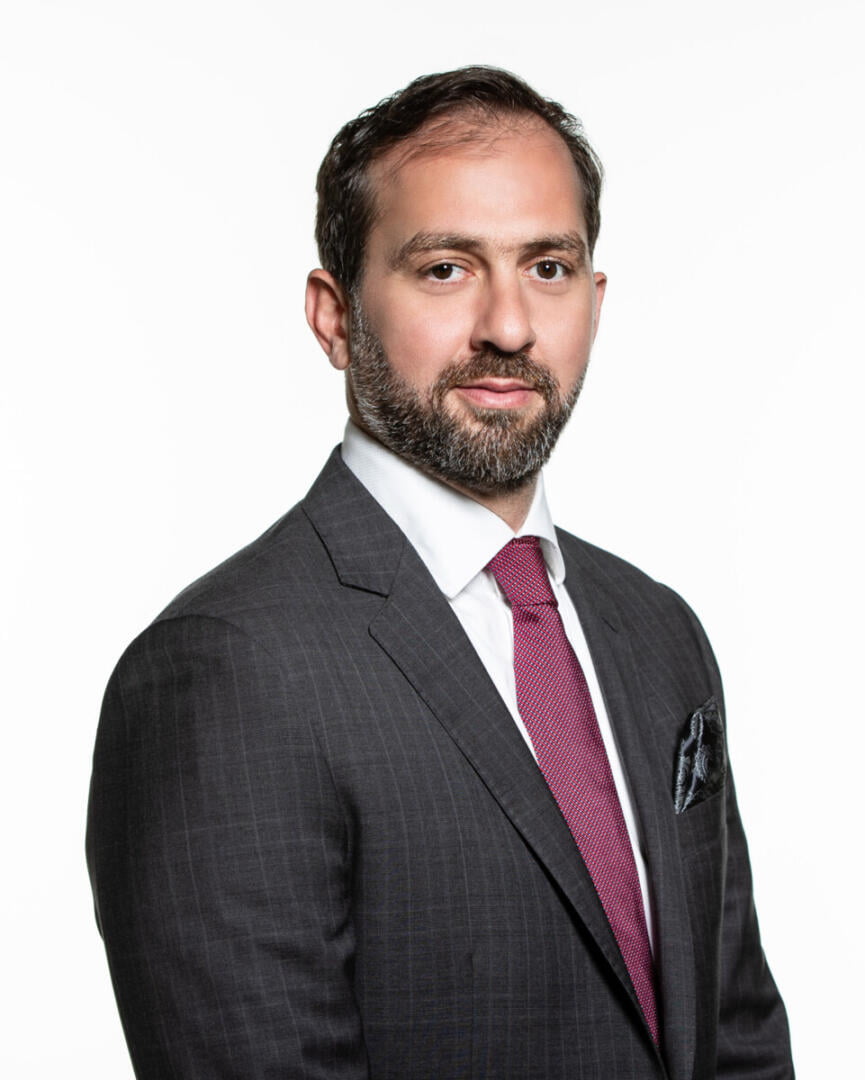 Abdul Hamid Oubeisi is a senior executive in strategic business development and management across multiple industries. Specialized in healthcare and education with 23 years of international experience in management, investments, start-ups, project development, operations, business development, and finance. In partnership with LabCorp, Abdul Hamid is the co-founder of Mubadala's National Reference Laboratory (NRL) and was the CEO between 2011 & 2022. During his tenure, he provided strategic direction and leadership, while overseeing the growth, operations, and financial performance of the company. In parallel, he was also LabCorp's General Manager for the Middle East between 2013 & 2020. LabCorp is the worlds' largest diagnostic and fortune 500 company. Over the past decade, NRL of LabCorp emerged to be the largest and most trusted reference laboratory in the region.
Prior to joining NRL, Abdul Hamid played a key role in founding and leading several high profile and successful healthcare and education ventures in the MENA region. Between 2007 & 2010, he was the Director of Business Development & Consultancy Projects for Dubai Healthcare City in partnership and association with Harvard Medical International and Harvard Medical School, Dubai Center. Between May 2008 & April 2009, he was the co-founder of Boston University Institute for Dental Research and Education in Dubai (rebranded to Hamdan Bin Mohammed College of Dental Medicine). He served as Regional Business Development Manager for the MENA region for Synergy Healthcare between 2006 & 2007 and for Smiths Medical between 2000 & 2005.
 
After graduating in Business Administration in 1999, Abdul Hamid attended several industry-specific academic programs with various institutes and universities such as London Business School, Harvard Medical School, and Duke University. In addition, he participated in several international commercial conferences and events.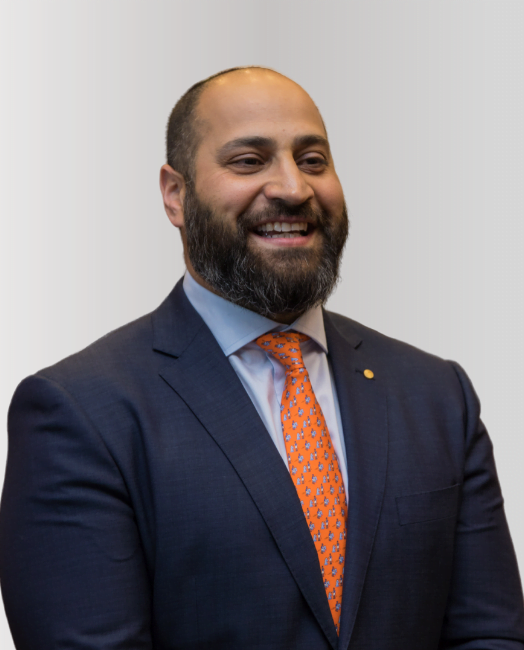 MR MOUSTAFA FAHOUR OAM
Cheif Operating Officer – Plenary Middle East
Moustafa is based in the United Arab Emirates and leads Plenary's business activities in the Middle East.
Prior to joining in 2021, he was CEO and Managing Director of one of the leading diversified international contractors in the Middle East.
He has more than 22 years of experience in the banking industry, construction, management and has held senior roles with CIMIC Group, Macquarie Bank, National Australia Bank, UBS and Citigroup.
Moustafa is the founder of the Islamic Museum of Australia. He is the author of Boundless Plains: The Australian Muslim Connection and The Journey: Establishing Australia's First Islamic Museum. He was also Executive Producer of the documentary, Boundless Plains: The Australian Muslim Connection.
In 2015, Moustafa was recognised with the Medal of the Order of Australia by the Australian Government and in 2021 was Highly Commended by the Victorian Government for community response and recovery.
He was selected as one of The World's Most Influential Young Arabs under the age of 40 by Arabian Business, and in 2016 was awarded the distinguished Alumni Award by La Trobe University.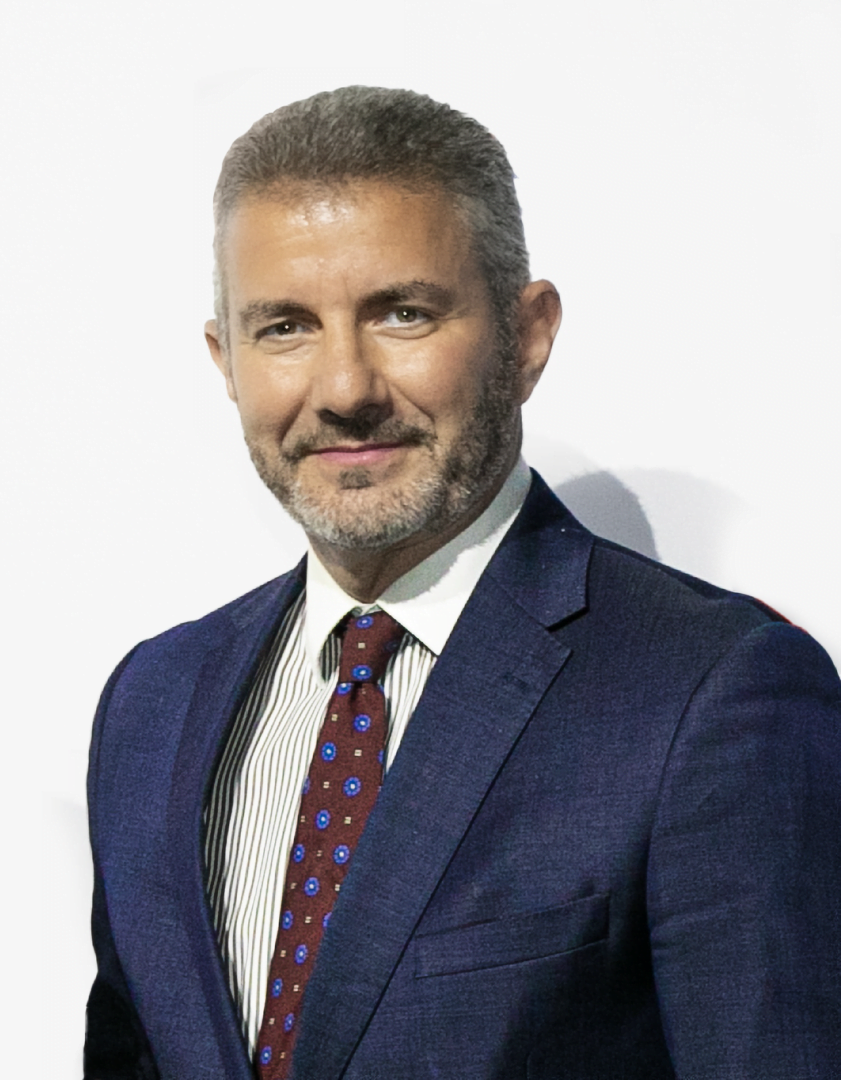 MR FEDERICO TATA NARDINI
Cheif Financial Officer –
Fleet Space Technologies
Federico is Chief Financial Officer at Fleet Space Technologies, leading Fleet's financial strategy, capital funding, and global investment expansion. In addition to his current role, Federico holds the title of Chief Strategy & Investment Officer and has been an Executive Board Member at the company since 2019. He also sits on the board of directors for Fleet's international subsidiaries in Canada, Chile, Luxembourg, and the USA.
Prior to joining Fleet, Federico acquired 16+ years of experience as international CFO for the multinational energy company Engie SA, across 4 continents. Federico has deep international expertise working in high-level financing, M&A, and sector transformation in the global energy markets. He is also a shareholder in Alauda Aeronautics, a high-tech Australian start-up engineering high-performance electric flying cars.
During his career as CFO, Federico has led several  major financing projects in Italy, South Europe, during the Grexit Crisis. He was also appointed by Engie to lead their first acquisition in India in support of the company's decarbonization efforts. Shortly after, Federico was assigned to oversee a Joint Venture between Total and Engie in the UAE, which led to his appointment as CFO by Abu Dhabi Holding to be part of TAQA Group's energy business in support of the Abu Dhabi's energy sector transformation.
Federico received his Bachelor's degree in Business Economics from Universita' La Sapienza in Rome, his Master's in International Finance from Almo Borromeo College and the University of Pavia, and has received multiple Master's in IFRS.